Visitors who have a grounded understanding of Ayurveda will enjoy tapping into our vast database of thousands of Ayurveda herbs, minerals, metals and formulations, preparation methods, mineral and metal purification procedures, links to vedic texts and botanical references, glossaries, and all the extensive cross-referencing possibilities on the website.
Watch an introductory video to learn about the NLAM Database: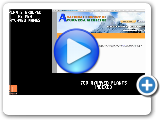 Those who want to learn the basics of Ayurveda can have access to a series of educational videos covering all the various topics of Ayurveda. The videos rich visuals provide much greater support than just reading books or listening to lectures alone. They are created in such a way that they can be viewed individually or in sequence in a course format, depending on the interest of the viewer.

Visit the NLAM Education page to see the list of available videos

Watch an Sample video of NLAM Tutorial Education

For those who are ready to dive even deeper into the knowledge of Ayurveda, they can sign up for various course options and earn certificates of completion. These courses are for serious students only. Therefore, although they are free of charge, only dedicated students will be admitted.

Watch an introductory video about NLAM Education

The goal of the National Library of Ayurveda Medicine is to make Ayurveda available to everyone. This website is a first-of-its-kind and our wish is that it will continue to grow as a unique resource on Ayurveda and perfect health for all. NLAM is a not-for-profit service that is funded entirely through donations. Your support and feedback is always welcome.

Please note that NLAM is not in any way or form affiliated to the Govenment of India and Central Council of Indian Medicine (CCIM) which governs study of Ayurveda in India. NLAM is an independent online resource promoting standardization and education of Ayurved. NLAM services are not authenciated by any official body of Government of India nor does NLAM claim to represent them in any form either officially, independently or through any affliation.